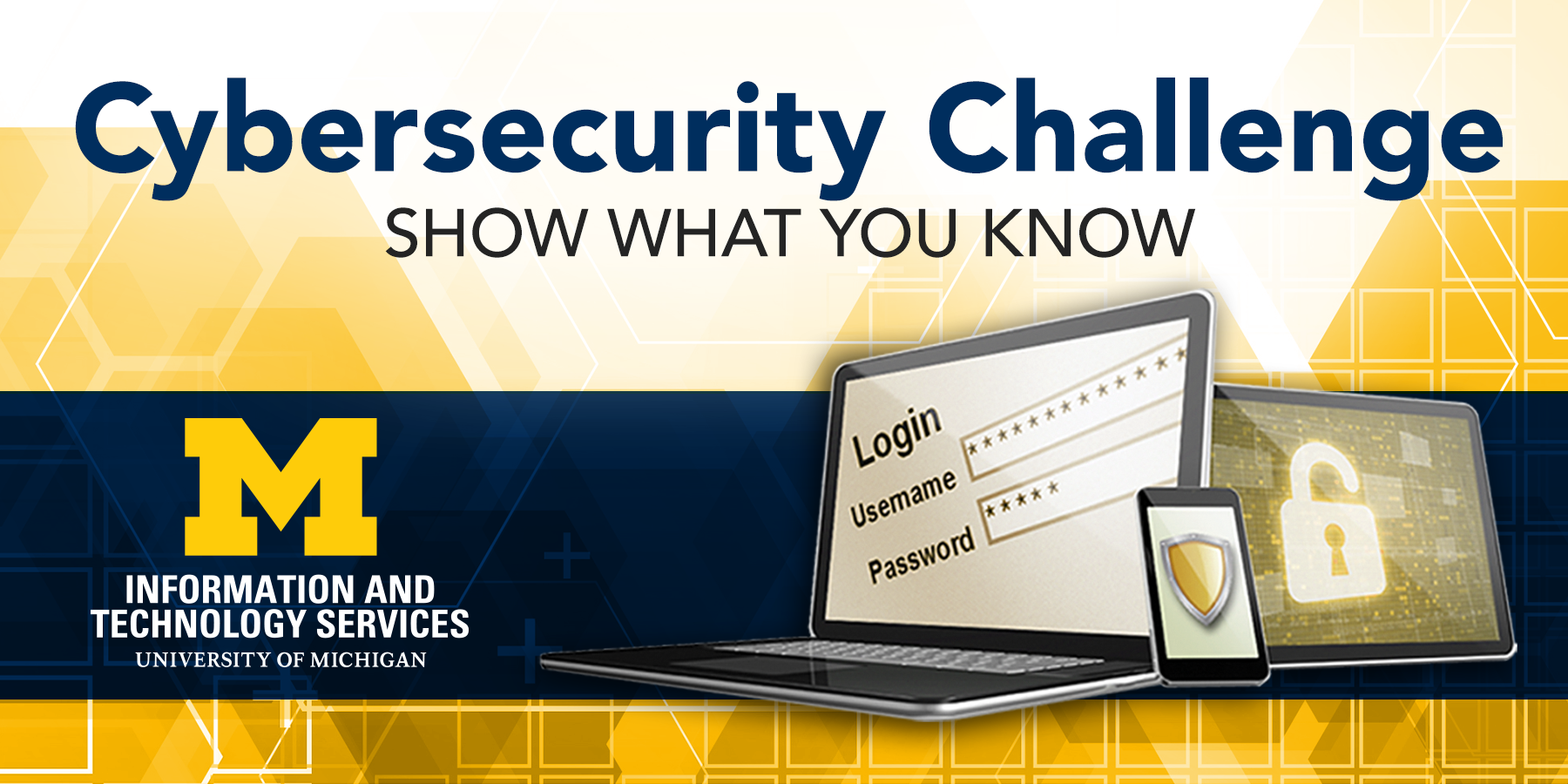 Test Your IT Security Knowledge
Take the Cybersecurity Challenge (U-M login required) to:
Test your IT security knowledge.
Learn more about phishing lures, online scams, identity theft, laptop snatches, and more.
Learn about some of the IT security resources available to you at U-M.
After you answer all 10 questions, you'll receive an email with your results and explanations of the correct answers. Take the exam as many times as you like.
Students Invited Every Fall
Each October during National Cyber Security Awareness Month, Information Assurance (IA) invites U-M students to take the exam to promote safe computing practices. Students who complete the exam with a score of 90% over the course of two weeks are entered in a drawing for prizes. The 2022 student exam was open October 17-31, with prize winners notified by November 4.
*Only registered U-M students were eligible for prizes.