This information was sent via email to faculty and staff at UM-Ann Arbor and Michigan Medicine on April 11, 2019.
As the semester winds down, we would like to share some tips to help you spot phishing scams and travel safely with your technology this summer.
Watch for Phishing Scams
Got a minute? Are you available? Those are typical opening questions in a phishing scam frequently seen at U-M. Scammers send email that appears to come from your boss or a university office you work with asking for a favor—often the purchase of gift cards for an urgent situation. They take advantage of your willingness to be helpful. Safe Computing: It's good for you and the U.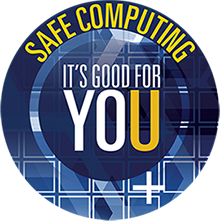 Travel Safely with Technology
Enjoy Your Summer!
Enjoy your travels, watch out for phishing, and keep your devices and data safe. If you have any questions or concerns, we would love to hear from you.
Sincerely,
Ravi Pendse, Ph.D.
Vice President for Information Technology and Chief Information Officer
University of Michigan
Sol Bermann
Interim Chief Information Security Officer and Chief Privacy Officer
University of Michigan
Additional Resources
Traveling with Technology
Beware of Phishing