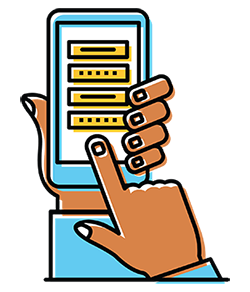 As U-M employees and community members, we all share in the responsibility to help protect U-M IT systems and data. This curriculum offers IT security and privacy/confidentiality best practices to help safeguard the university's digital assets.
To complete your Safe Computing Curriculum:
Choose a topic below. You'll be prompted to log in with your UMICH

(Level-1)

password.
Do the suggested activities and mark them as complete.
Click the Submit button at the bottom of each topic page so you can keep track of the activities you have done.
Bonus! This information will help you protect your personal devices and data as well
ITS Information Assurance does not track completions for individual uniqnames, but does track summary data (for example, overall numbers of completed activities).