Romance scammers lure people into a fake romantic relationship online. They are active on dating apps and social media sites like Facebook.
Once the victim is emotionally involved, the scammer starts asking for money, often for a supposed medical emergency, travel expense, or other urgent need. Many scammers claim to be in the military and stationed abroad or have some other ready reason for not being able to meet in person.
Romance Scam Warning Signs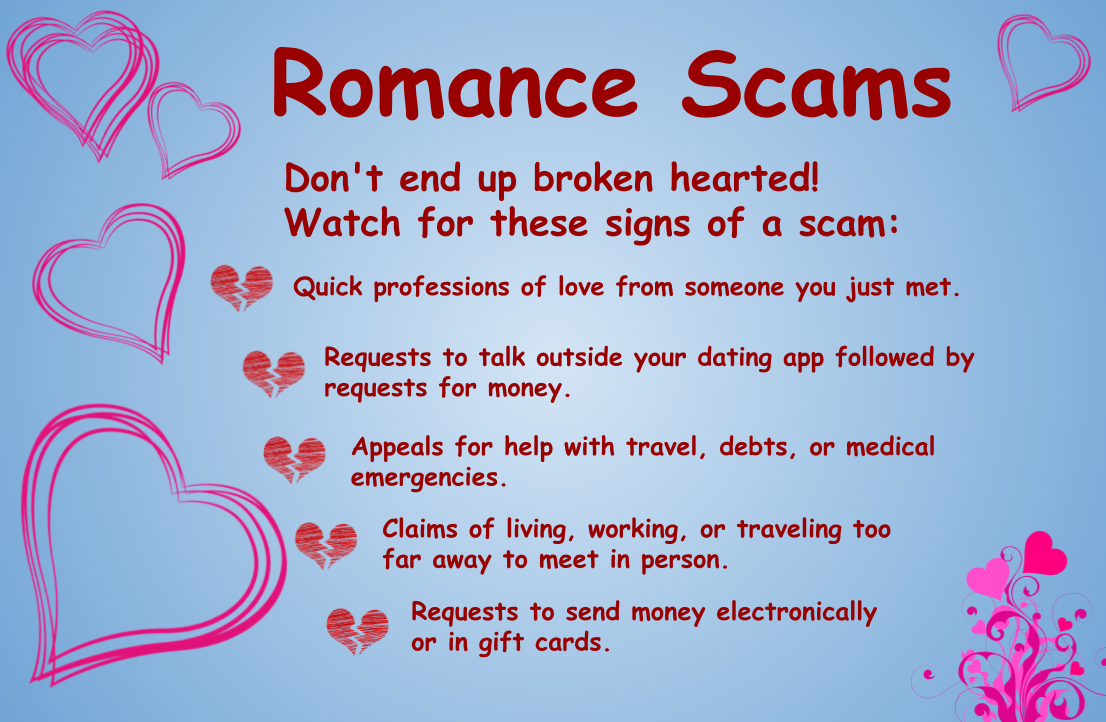 Don't Let Romance Scams Break Your Heart
According to the Federal Trade Commission (FTC), romance scams are one of the costliest scams, and not just in terms of broken hearts. Romance scams cost an average of seven times more than other scams, and scammers are active on both dating apps and social media. 
Use a reverse image search to see if their profile picture is a fake. Scammers often use stolen pictures in building fake profiles.
Ask lots of questions. Look for strange or inconsistent answers.
Love can blind you to warning signs. Get advice from a trusted friend.
Don't send money to a new love you have never met.
Always report suspected problems to your online dating app or site and to ftc.gov/compaint.
Resources to Help Protect You