Date
Friday, January 28, 2022 - 1 p.m. to 2 p.m.
Beyond Privacy: Fairness in How Personal Data is Used in Our New Digital World
Starting from revealing the reason why January 28 is celebrated as "Data Privacy" Day, this talk explains why there is a difference between "data protection" and "privacy", which are two different rights recognized as such at a constitutional level in Europe and a couple of jurisdictions in Latin America - most recently in Brazil, and manifesting distinctively elsewhere even when not expressly recognized by law as being two different rights. It is essential to understand this difference, because it has consequences in the age of automated decision-making and algorithms that impact people and their communities. Looking at several real-life cases from the past three years adjudicated in Europe and all involving a form of automated decision-making underpinned by processing of personal data, this talk underlines how the essential elements of data protection law - including fairness, transparency, individual control over personal data - are shaping up the safeguarding of individual rights in the new digital world. The presentation ends with a look towards several large jurisdictions which are adopting data protection specific laws, everywhere around the world, from California, to Brazil, China, Kenya and India.
Dr. Florian Schaub, Assistant Professor of Information, School of Information and Assistant Professor of Electrical Engineering and Computer Science, College of Engineering, facilitated Q&A time after the keynote presentation.
Speaker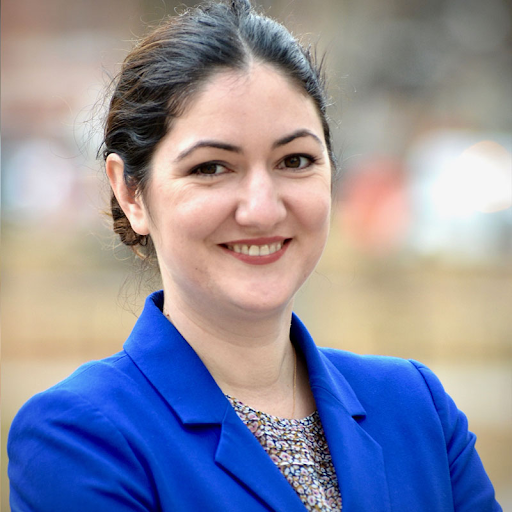 Dr. Gabriela Zanfir-Fortuna
Vice President for Global Privacy at the Future of Privacy Forum
Dr. Gabriela Zanfir-Fortuna is the Vice President for Global Privacy at the Future of Privacy Forum, a think tank based in Washington DC with offices in Brussels, Tel Aviv and Singapore, where she leads the work on Global privacy developments and counsels on EU data protection law and policy, working with all FPF's offices and partners around the world.
Gabriela currently serves as a member of the Reference Panel of the Global Privacy Assembly, and she is also a member of the Executive Committee of the ACM FAccT (Fairness, Accountability and Transparency) Conference, since 2021. She is a Guest Lecturer on Global Privacy at the Maastricht University, as well as an associated researcher with the Law, Science, Technology and Society Center at Vrije Universiteit Brussel.
As a data protection and privacy law expert, Gabriela testified for the FTC on data portability and for the European Parliament's LIBE Committee on the EU's proposed Data Governance Act.
Prior to moving to the US in 2016, she worked for the European Data Protection Supervisor in Brussels, being part of the team that advised the EU legislator on the GDPR during its legislative process. She dealt with both enforcement and policy matters, was a member of the EDPS litigation team appearing before the Court of Justice of the EU, as well as actively participated in the work of the Article 29 Working Party. She worked on the assessments of both the draft EU-US Privacy Shield and the draft EU-US Umbrella Agreement during her time at the EDPS and the Article 29 Working Party.
Gabriela holds a PhD in law (2013, University of Craiova) with a thesis on the rights of the data subject from the perspective of their adjudication in civil law and an LLM in Human Rights (2010), after obtaining her law degree at the same university (2009). She is a contributor-author to 'The EU General Data Protection Regulation – A Commentary', edited by C. Kuner, C. Docksey and L.A. Bygrave, Oxford University Press, 2020 (on Articles 13, 14, 15, 21 and 82). She is also the author of the volume 'Protecția Datelor Personale. Drepturile Persoanei Vizate', C.H. Beck, Bucharest, 2015.