Date
Thursday, March 16 - 11 a.m.
Dissonance presented a screening of another film from Women Make Movies, TikTok, Boom., and hosted a conversation with filmmaker Shalini Kantayya and a panel of U-M faculty, staff, and students.
A conversation with filmmaker Shalini Kantayya
About the Film
Dissecting one of the most influential platforms of the contemporary social media landscape, TikTok Boom examines the algorithmic, socio-political, economic, and cultural influences and impact of the history-making app. This rigorous exploration balances a genuine interest in the TikTok community and its innovative mechanics with a healthy skepticism around the security issues, global political challenges, and racial biases behind the platform. A cast of Gen Z subjects, helmed by influencer Feroza Aziz, remains at its center, making this one of the most needed and empathetic films exploring what it means to be a digital native.
Watch the Film
The film is currently available on PBS.
About the Panel
Madelyn Agne is an undergraduate student at the College of Literature, Science, and the Arts (LSA), majoring in Creative Writing and Literature, author at the Michigan Daily.
David Choberka is the Andrew W Mellon Curator for University Learning and Programs at the University of Michigan Museum of Art (UMMA).
Dr. Nicole Ellison is the Karl E Weick Collegiate Professor of Information and Professor of Information at the School of Information (UMSI).
Dr. Sarah Murray is an Assistant Professor of Film, Television and Media and Assistant Professor of Digital Studies Institute at the College of Literature, Science, and the Arts (LSA).
Tianyi Zhai is an undergraduate student at the College of Literature, Science, and the Arts (LSA), majoring in Film, Television, and Media; intern at Information and Technology Services (ITS).
Speaker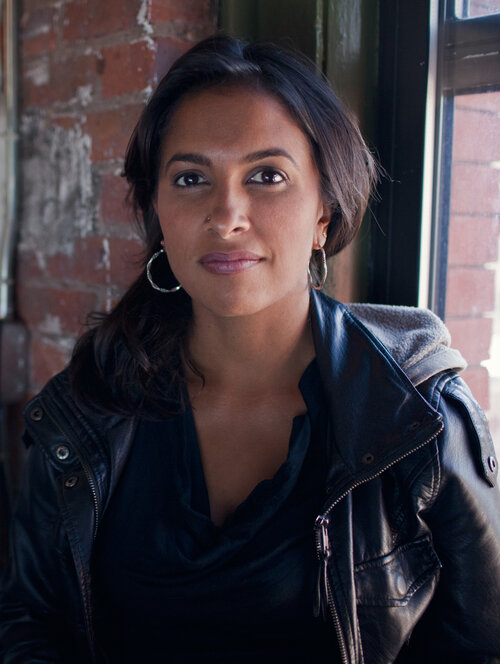 Shalini Kantayya
Director and Producer
Emmy-nominated filmmaker Shalini Kantayya directs fiction and nonfiction films that artfully marry the future of science with the future of story. Her latest film, TikTok, Boom, was nominated for the Grand Jury Prize at the 2022 Sundance Film Festival and was official selection at SXSW. Her critically-acclaimed 2020 Sundance film, Coded Bias, was broadcast nationally on PBS's Independent Lens and globally on Netflix in April 2021. The film has been nominated for a Critics' Choice, and an NAACP Image Award for Outstanding Documentary.  The film won Best Director at the Social Impact Media Awards, and the Visionary Filmmaker Award at GlobeDocs. Shalini's debut feature, Catching the Sun, released globally on Netflix on Earth Day 2016 with Executive Producer Leonardo DiCaprio and was named a New York Times Critics' Pick. 
Shalini directed for National Geographic television series Breakthrough, Executive Produced by Ron Howard, and episodes for NOVA and YouTube Originals. Shalini is a TED Fellow, a William J. Fulbright Scholar, and Concordia Studios Artist Fellow.  She is an Associate of the UC Berkeley School of Journalism.