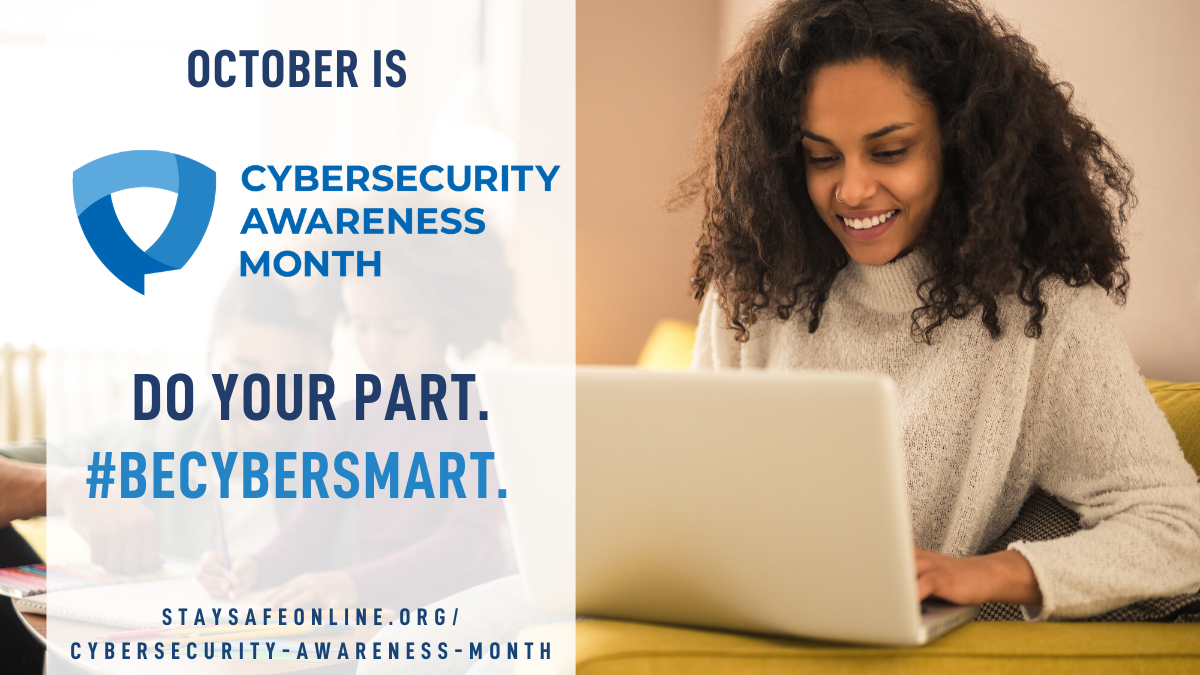 October is National Cybersecurity Awareness Month. Below are some of the events at U-M and online for 2020. Look for #BeCyberSmart on social media to find out what people are posting about NCAM 2020!
Universitywide Activities
U-M Privacy Panel will be held virtually on Thursday, October 8, 6:00–7:00 p.m., in collaboration with U-M's Tech for Social Good. More details coming soon!
Cybersecurity 101 Challenge for students. In late October, students on the Ann Arbor campus will receive an email invitation to test their IT security knowledge by taking the Cybersecurity 101 Challenge. Those who complete the online questions with a score of 90% or higher will be entered into a drawing for prizes.
Introducing Virtru for email encryption. U-M faculty, staff, and students can now add an extra layer of security to their U-M GMail with Virtru, which allows you to send end-to-end encrypted email. See Virtru: Added Security for Your U-M GMail.
Safe Computing Newsletter. Watch for a new issue in early October.
Social media. Follow us @umichTECH for cybersecurity tips throughout October.
Michigan Medicine Activities
Watch for an article in Michigan Medicine Headlines and a poster.
In Your Unit or Remote "Office"
Events Online and Elsewhere
Resources