Duo prompt to get new look with improved capabilities
Duo has released a new Universal Prompt to replace their traditional two-factor authentication prompt that U-M currently uses, which will be required by all Duo customers. ITS Identity and Access Management is planning to switch U-M Weblogin to use the Universal Prompt in early 2024.
The advantages of the Universal Prompt include:
Uses safer technologies offered by Duo.
Streamlined login experience for users, such as defaulting to the last-used authentication method and requiring automatic Duo push notifications when that option is used.
Designed and tested to meet Web Content Accessibility Guidelines (WCAG) 2.1 at the AA level.
Support for more types of hardware security keys.
What does it look like?
Current traditional prompt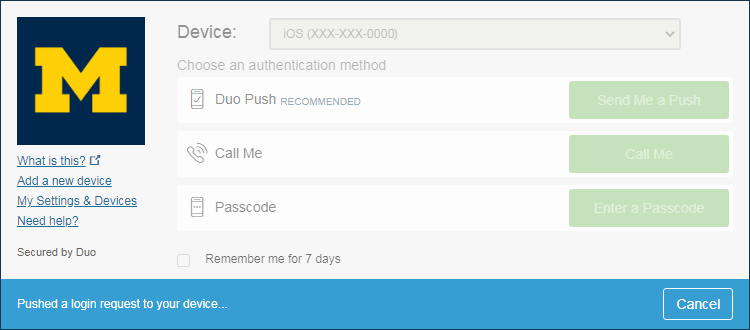 New Universal Prompt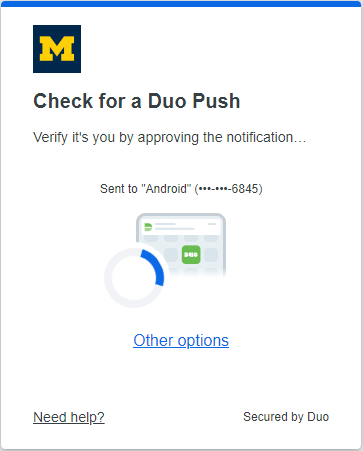 For a side-by side list of improvements, see What are the differences between the traditional Duo Prompt and the Universal Prompt?
What do I need to do?
You may not need to change anything to use the new Universal Prompt. 
There's no change to the Duo Mobile app.
All the methods you currently use to login will carry over into the new prompt.
Before the change is made, you will receive communications and instructions on everything you need to know about using the new prompt. If you have any questions, please submit a ticket to the ITS-IAMTwoFactor group via the ITS Service Center.